PACKAGING DOES MATTER!!!
19/06/2020 | Adira Wellness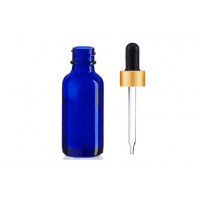 ADIRA Wellness Full Spectrum CBD Premier Luxury Products; taste, smell and feel great, and the upscale packaging of products really does matter. The majority of CBD companies on the market are using the same looking bottles either Cobalt Blue or Amber. During WFSU News interview with Holly Bell; Cannabis Director of Florida Dept of Agriculture & Consumer Services, she explains what is going on in the industry with these types of bottles.
"We have found many products we have found to have very high concentrations of lead," Bell said.
"Where we're finding it is in random samples that have already been bottled, that we pull from retail locations in the state of Florida. The RCRA (Resource Conservation and Recovery Act) limit for lead, for consumer consumption, is 5.5 (parts per billion) – and we're finding findings that range from 6.5 up to as high as 18.5 (parts per billion)," Bell said.
Bell told the committee FDACS believes the source of the contamination is "containers or droppers, or a combination of that are being used." She says the agency's director of food safety is now leading research efforts to find the cause of the contamination.
The reason companies are using the darker bottles is to protect the CBD from losing efficacy when exposed to light. Also, you will notice our droppers do not have markings on them for serving sizes. We chose not to do that for a few different reasons, however in this case most importantly because there are no studies to show how the markings on the pipettes and Full Spectrum CBD which is an Oil-based product would conflict with one another.
With our Full Spectrum CBD 1000mg & 250mg, always store your bottles in the provided box. Not only for the instructions and all the information; QR Codes to Scan for COA's, Instructions and other valuable information, but also to provide protection from light to ensure the efficacy of the Full Spectrum CBD enclosed.