Can you buy CBD cheaper? YES... BUYER BEWARE
15/06/2020 | Adira Wellness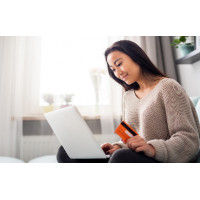 Can I buy CBD cheaper? YES
Is the quality just as good? NO


5 reasons why you should care About QUALITY;
and never purchase CBD on Amazon see why!


#1
1. Farming methods matter Sadly, some manufacturers would choose to purchase low-quality hemp to process as CBD oil, and such hemp may be polluted with heavy metals. These manufacturers only have profit in mind, and don't care about the possible consequence of their products. This is one reason why CBD oil risks getting a negative reputation. Adira Wellness has chosen to source from a farm in Colorado that uses sustainable farming practices and grows organically using chemical free methods of pest control and fertilization.

2. Extraction Methods Matter Companies that sell their products at a ridiculously low price, may use cheap methods when extracting CBD oil. This requires toxic solvents that are dangerous to our health such as propane, hexane, pentane
and
butane. Two of these are commonly used in gas stoves and ranges, such as propane and butane, and all of them are hydrocarbon gases found in petroleum.
Others
companies, including the process used for Adira Wellness products, use organic, pharmaceutical-grade ethanol to process CBD. The ethanol, which is essentially grain alcohol, is used to remove unneeded toxins and residues from the base hemp plant. This method of extraction is generally considered to be the extraction process that yields the highest amount of cannabinoids among the different refinement processes as well as being considered the safest method of extracting CBD for human consumption. CBD oil can also be extracted through "supercritical CO2 extraction." This process requires expensive equipment and production expertise, but like ethanol, it produces CBD oil that maintains its purity.
#3
3. Single source vs Extraction Factory After visiting many farms and extraction manufacturing plants, Adira Wellness has chosen to work with a farm that we are able to visit. We can actually speak with the farmers, see the extraction process, and talk to the formulator so we are confident we are bringing you the highest quality and effective potency possible. The extraction manufacturing plants purchase hemp grown on farms from many locations and extract it all together so there is no way of knowing exactly which farm it came from and tracing how it was grown. We think this matters because hemp is a "hyperaccumulator." This means that the hemp plant easily absorbs anything that is present in the ground that it was cultivated and farmed on. If a hemp plant was grown on rich soil, the resulting plant will be of high quality that can produce CBD oil in the same high-quality as well. However, if a hemp plant used to produce CBD oil was cultivated on land that is rich in heavy metals such as mercury and lead, the resulting oils will also reflect the amount of heavy metals absorbed by the plant, making it unsafe for humans to consume, especially children or others who are extremely vulnerable to toxins. We'll include 3rd Party Lab Testing here. A high quality brand of CBD will always provide third-party lab results (from an accredited lab with photo of product matching name of company the test is provided for) to their consumers. These independent labs exist to ensure that CBD oil is everything it claims to be, with a high level of CBD (matching the amount claimed on the label), low THC, and for free of us impurities that can be harmful to consumers. You should be able to easily find the COA (certificate of analysis) on the companies website or from QR code on the packaging.

#4
4. Full Spectrum vs Isolate and Broad Spectrum Another quality of a good CBD oil is that it is manufactured using the whole plant. CBD Isolates are popular, but in reality, it is a cheaper material than whole plant extracts. Using the whole plant, rather than using only one part, ensures that the oil contains not just CBD, but also the full range of primary and secondary compounds of the hemp plant. These include terpenes, flavonoids, and other cannabinoids that are generally believed to work synergistically with CBD, making the benefits exponentially higher than CBD alone. This is called the entourage effect. Broad Spectrum is better than isolate as only the THC is removed. However, the amount of THC in full spectrum products is less than .3%. The high percentage of CBD not only takes away any negative effects of THC (and has no psychoactive effects whatsoever), it actually elevates the positive effects for the most complete wellness benefits. At Adira Wellness we believe that as consumers become more educated about CBD and how it works, they will only want the best which is why we have decided to drop isolate and broad spectrum products from our line and offer only whole plant full spectrum products which are also the least processed and closest to the natural plant.

#5
5. Does packaging matter? You can see that Adira Wellness products stand above other CBD brands in the purity of how it's grown and processed which results in elevated quality, potency, fresh taste and best aromas. But our packaging speaks volumes! Our high-quality droppers are absolutely beautiful and speak to the wellness benefits contained within. But they do more than just give us a pretty face. Florida has become one of the most highly regulated states for CBD. In a recent seminar led by Holly Bell, the Florida Director of Cannabis, it was explained why packaging matters. For one, labeling requirements have become regulated and any seller, distributor, or manufacturer of CBD in the state must obtain a permit. This is great news for consumer safety! But we also learned that in a quest to keep product costs down many manufacturers are using cheap droppers and it has been found that in some cases lead is leaching into the CBD oil.